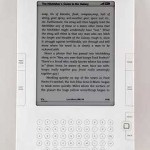 Why not lighten your load and use a Kindle for Bible studies? You can take notes, highlight passages, search for words and phrases and interact with scriptural text on a Kindle just as you would with a book or with your Bible. If you think the Kindle is a bit pricey, this list of 25 ways to use the Kindle for Bible study may change your mind about Kindle's sticker price.
The following list is categorized by reasons to own a Kindle (convenience), Bibles and Bible study search links and a sampling of religious writers who are available on Kindle. All links lead to search options, tools and authors and their achievements.
Convenience
Bibles and Bible Study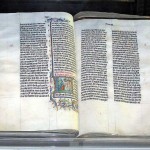 If you use the search for "from low to high" prices at any Amazon search page, you may find some free options for Kindle readers. Use these Bibles and study materials as well as other resources (such as Open Courseware Classes) to absorb the Bible to its fullest.
Bible and Other Sacred Texts: This particular search reveals many Bibles available to download to your Kindle, as well as the Quran and Talmud.
Bible Commentary: Use this search option at Amazon to find commentaries for various Bibles such as KJV or ASV.
Bible Commentary Sets: These sets vary in their options, as they either are generic or Bible-specific. Most contain expanded commentary, including maps, charts, or book-specific commentaries.
Bible Options: This search leads to various options to the traditional Bible, including a Bible in contemporary language, the Apologetics Study Bible, a complete Jewish Bible, the Jefferson Bible and much more.
Bible Study: This link leads to the Bible Study option at the Amazon Kindle Store. You can search for Bible study books by title, customer review or by price.
Bible Study Guides: Amazon makes a wide variety of Bible study guides available to many markets, from an equally wide variety of writers.
Bible Translations: Use the menu to the left of this search page to discover Biblical translations for a wide variety of Bibles.
Christian Books: From fiction to theology and from how-to books to music, this search reveals thousands of books available to Kindle readers.
Religious Studies: One way to learn how to understand the Bible is to learn what others are saying about religion. The topics within this search range from church and state to psychology and from controversial knowledge to sociology.
Religious Writers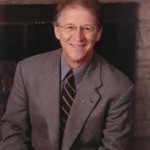 This is a very short list of Christian writers who have books available in Kindle versions. You might want to browse through some evangelical Christian blogs to learn more about other writers who offer their books through Kindle as well.
Bill Bright: Founder of the Campus Crusade for Christ offers Kindle-ready books on Amazon.
Charles W. Colson: You can find Kindle versions of books written by this author, founder of Prison Fellowship and author of Born Again.
David F. Wells: You can find this author of No Place for Truth or Whatever Happened to Evangelical Theology and motivator for The Cambridge Declaration at the Amazon Kindle store.
Franklin Graham: The son of Billy Graham, leader of the Samaritan's Purse and founder of Franklin Graham Festivals offers his Kindle books at Amazon.
James C. Dobson: This founder of Focus on the Family and author of Dare to Discipline offers books for your Kindle via Amazon.
John Piper: If you are fond of this writer's works, you have access to a number of online books. You can browse his books by title or by topic at his Web site.
Max Lucado: This link leads to the Amazon page where you can find a number of Lucado's books available via Kindle edition.
Philip Yancey: The editor of Christianity Today, columnist and author of The Jesus I Never Knew and What's So Amazing About Grace offers his books in Kindle format at the Amazon site.
Rick Warren: While Rick Warren carries his books for sale on his Web site, the bold link is more convenient for those who wish to purchase Kindle versions of his books.
Did you enjoy this article?